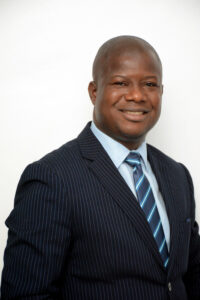 Ademola is the Managing Partner/Chief Executive Officer and Head Business Tax Compliance in Ascension Consulting Services with responsibility for practice management and development.
Prior to joining Ascension, he was at Business Connexion as Chief Financial Officer (CFO) with responsibilities for the Company's financial planning, forecasting, budgeting and reporting among others. He was also at Saffron Professional Service for about 3 years as a Manager with overall responsibility for the Firm's Business Tax Compliance Services (BTC) involving Corporate and Petroleum Profit Tax among others and at Ernst & Young for 7 years where he started his professional career.
Ademola is a fellow of both Institute of Chartered Accountants of Nigeria (ICAN) and Chartered Institute of Taxation of Nigeria (CITN), CertIFR(ACCA-UK). He holds B.Sc. in Economics, MBA (Finance) from Obafemi Awolowo University, Ile-Ife. He is an alumnus of prestigious Lagos Business School and Strathmore Business School, Nairobi, Kenya. Ademola brings to bear his industry experience having previously worked with major multinationals on several projects managing and providing advisory on strategic tax issues. Ademola has attended various workshops, conferences and seminars at both local and International level on International Tax, providing sustainable business solution, Business Tax Management among others. Ademola is a paper presenter for relevant professional bodies including CITN, the recent of which is on 'Managing tax risks in today's business.
Ademola is a proponent of tax compliance, recognition of taxpayers' right and resolution of tax disputes on the point of law and facts.
Ademola is driven by impartation of knowledge into people.