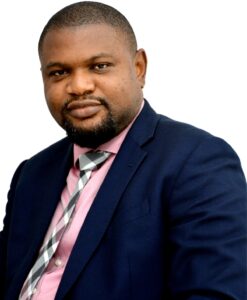 Matthew is a Partner and Chief Operating Officer in our Firm. He supports the Senior Partner for the business development and quality assurance in delivering of services to our Clients.
Prior to joining Ascension, He was a Senior Manager at PricewaterhouseCoopers (PwC) in Nigeria, specializing in advising numerous local and international clients in the Energy Industry. He has earlier worked in London as the International Tax Manager for Afren Plc, (an Africa-focused Oil and Gas company), where he was responsible for managing the tax affairs of the Head Office in London, and its subsidiaries in Sub-Saharan Africa and the United States.
He also built a valuable network of relationships from membership of industry groups, both local and international. Matthew started his professional tax career with KPMG Nigeria and has had a stint as the Head of Finance of a UK-based Organization.
Matthew's experience covers Tax strategy, Tax Risk Management, Tax-efficient contract structuring, dispute resolution, Cross-border tax planning, Transfer pricing, as well as, Tax due diligence and the review of other specific Tax-sensitive financial processes like Cost allocation, Cost recovery, Contract Pricing etc.
He is a fellow of the Association of Chartered Certified Accountants (FCCA) in the UK, and an associate of the Institute of Chartered Accountants of Nigeria (ICAN). He holds a Bachelors degree in Accounting from Obafemi Awolowo University Ile-ife.
His industry and Practice experience has been of immense value to Clients, who are constantly facing complex and, often novel tax issues, that requires professional advice that are customized, and that recognizes the commercial realities as well as the risk that businesses have to deal with in implementing their strategies.