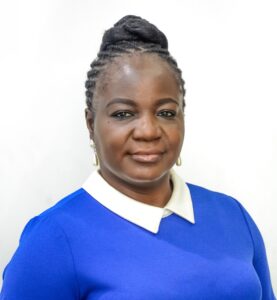 Oludolapo is a Partner in our Firm. She holds a B.Sc. in Business Administration from Enugu State University of Science & Technology. She is a Fellow of the Institute of Chartered Accountants of Nigeria, Chartered Institute of Taxation of Nigeria and Institute of Payroll Administrators.
She started her professional training with the erstwhile KPMG Peat Mar­ wick Ani Ogunde & Co. Prior to joining Ascension in 2018, she had worked in the Tax, Regulatory and People Services division of Pricewaterhouse­ Coopers (PwC) for eight years and KPMG Professional Services for seven years where she headed the Payroll Outsourcing Units.
She has over two decades of experience and expertise in providing dynamic solutions on personal income tax assignments with specific em­ phasis on tax compliance, tax audit and investigation, tax advisory, tax planning, payroll outsourcing, tax health check, social security compliance and due diligence for clients in various businesses and sectors of the economy.
Oludolapo brings to bear her passionate and varied experience in dealing with people and employee-related issues that will enable our clients meet their statutory obligations while advising on optimal tax strategies.